The CNC Router
Everything You Need to Know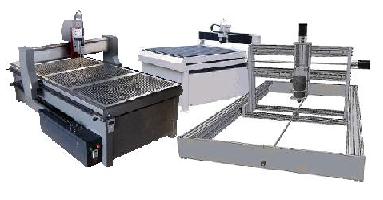 Welcome to CNCRouterSource.com


The #1 CNC router information resource.
Let this website help you buy, build or simply learn the "ins and outs" of this amazing machine!
The popularity of the CNC router is rapidly increasing, from hobbyist to large and small businesses alike. People are always finding new ways to utilize these amazing machines.
Looking to Buy?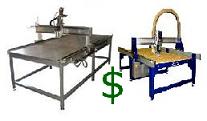 Maybe you have already decided to make the investment and purchase a CNC router for personal or business use, but would like to know how to select the right broduct for your needs. Many questions arise when shopping for a CNC router.

What size do I need? What features should I get? How much should I expect to pay

There are literally hundreds of models and features available. Each machine is designed to operate in certain conditions and perform certain tasks.
So you may be asking yourself, "Where do I start?"
This is where our Buyer's Guide will help you. It will coach you through every step of buying a CNC router. It will cover everything from identifying the right router for your application to discussing pricing and optional features.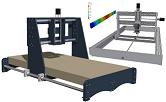 Looking to Build Your Own?

Building a CNC router can be a rewarding experience. It can save you a lot of money and allows you the option of designing and building a machine to fit your need specifically. Not to mention its a lot of fun is a very rewarding and a great learning experience.
At this point you may have some idea of your design and how you want to build it. Or maybe you have no idea and are still gathering parts. Either way, you have come to the right place.
No matter what stage of your project you are in, take a look at our Builder's Guide. NO it is not one of those blue prints you can buy that shows you how to build that specific design. In the Builder's Guide you'll find things like:
A complete a breakdown of all the parts you'll need and their function.
Frame design and materials selection
Money saving Tips
and more!
It will look at every part of these machines down to the wire, literally. The guide outlines the do's and don't and explains some common design flaws in many homemade versions.
Need General Information?

So maybe you don't want to buy or build a CNC machine. You may just be looking for some general information on these machines. Well, you're still at the right place. Here you will find everything from the breakdown of all the types of CNC machines down to their individual parts and how they work, to the software and electronics needed to make them operate.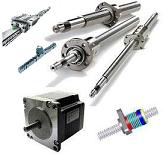 Routers are amazing machines and we want to offer as much information about these machines as possible. So thank you for visiting our site and please bear with us as we update and populate this website daily.
If you do not find the information you were looking for, please do not hesitate to contact us with any questions or comments. We will respond as soon as possible.


Table of Contents
---
CNC Router Engineering: We'll personally help you throughout the process of your CNC router project.
googlebd0a138e34411f9e.html
Buying CNC Routers, where to start? This buyers guide will walk you though all the steps of buying a machine to fit your needs
The basics of CNC Router systems. For in-depth information look at the ....
The Homemade CNC router guide. Want to build a hobby CNC router? This free guide...
The linear motion system plays a vital role in any linear CNC machine, and CNC routers are no exception...
A detailed overview of CNC motors: Steppers and Servos
CNC drive components give a CNC machine the cutting and moving force needed. From stepper and servo to leadscrews ...
The CNC router table top is where the tool meets the piece. Also known at the cutting table the...
The Router Spindle provides the rotational force to to the cutting tool or bit. Without the correct type of spindle for your application, you could be...
CNC Electronics are a vital part of any CNC machine...
CNC router Plans are a great starting point for anyone wanting to build a CNC router
Read CNC reviews on Routers, Parts, Mills, Services, and much more. The most c...
This Blog keeps you up-to-date with all additions and changes to the CNCRouterSource.com Web site. Build, Buy, or Learn about CNC routers. Subscribe here.
CNC router Links: New/Used CNC Routers, Homemade CNC routers, CNC Router Parts
CNC Router Videos: Watch all kinds of CNC routers in action
How does the CNC wood Router work? Its not that difficult so lets get started on...
CNC woodworking machine. There is a variety of machines that do CNC woodworking. Lets look at the many types and features.
CNC ROuter Prices: Looks at the costs associated with different levels of CNC Routers
Buying a CNC Router: The first step...
Want to design and build a hobby CNC router? The first step is to ...
How to build your own CNC router. The frame and base
Do it yourself CNC router: Take a look at all aspects of designing and building your own CNC router
Building a CNC Router: The builders guide Step 4
CNC Motor terminology explained
The CNC Controller History : Past to Present
CNC Controller breackdown: CNC controller components work in unison to produce the desired motor function. In this section ...
CNC Control: How the CNC controller uses command signals to communicate...
Breakout Boards: A desciption of breakoutboard function and...
CNC Breakout Board: DB-25 and DB-9 pin assignment
Exchange links with cncroutersource.com
New CNC Router Links
The open and closed loop system describes the two types of CNC control systems
Calculators: In this section you will find a grown source for unique calculators that will help you design and build your CNC machine.
The Following Applet will help you estimate the efficiency of a lead screw given the diameter and the lead.
The ACME lead screw: Learn all about acme lead screws and some of the terminology associated with them.
So, why exactly is the acme thread form used for lead screws and can any type of thread do the job?
Use this applet to help calculate the total deviation of linear position of a nut on a lead or ball screw given the lead, lead accuracy, and distance traveled.
Lead accuracy, tolerance, and straightness of acme screws are very important specifications when designing and building a CNC router around acme lead screws.
For the CNC router builder or buyer some of the utmost concerns with the ACME lead screw are efficiency and life.
Back Lash and Back Driving are both concerns for the CNC router builder. The following section will cover both of these aspects.
Acme Lead Screws: Load definitions. It is important to understand the proper way to load the lead screw when building a CNC router.
Calculate how much linear force a lead screw or ball screw can produce given the torque of a motor, the lead or ball screw efficiency, and pitch.
There are a few criteria for selecting a leadscrew that should never be overlooked.
This section offers links in regards to CNC electronics.
This section offers reviews on new CNC routers
Used CNC Router Links
It is important to understand the lead screw forces when selecting a screw assembly for a given application.
Calculate the forces acting on a lead screw given friction, weight of assembly, desired acceleration, and external forces.
This applet will help you find the minimum diameter of a lead screw as it relates to compressive loads and column strength. Required inputs are lead screw span, load to be applied, and end fixity type.
The task of selecting lead screws can often be confusing because the many variables involved.
The ACME nut is the part that mates with an ACME lead screw. Selecting the right nut for your CNC router system is vital for proper machine function.
The Precision ACME Leadscrew nut is an essential component of a quality CNC router.
ACME Nuts and lead Screws: Important considerations when choosing lead screws for your CNC router machine.